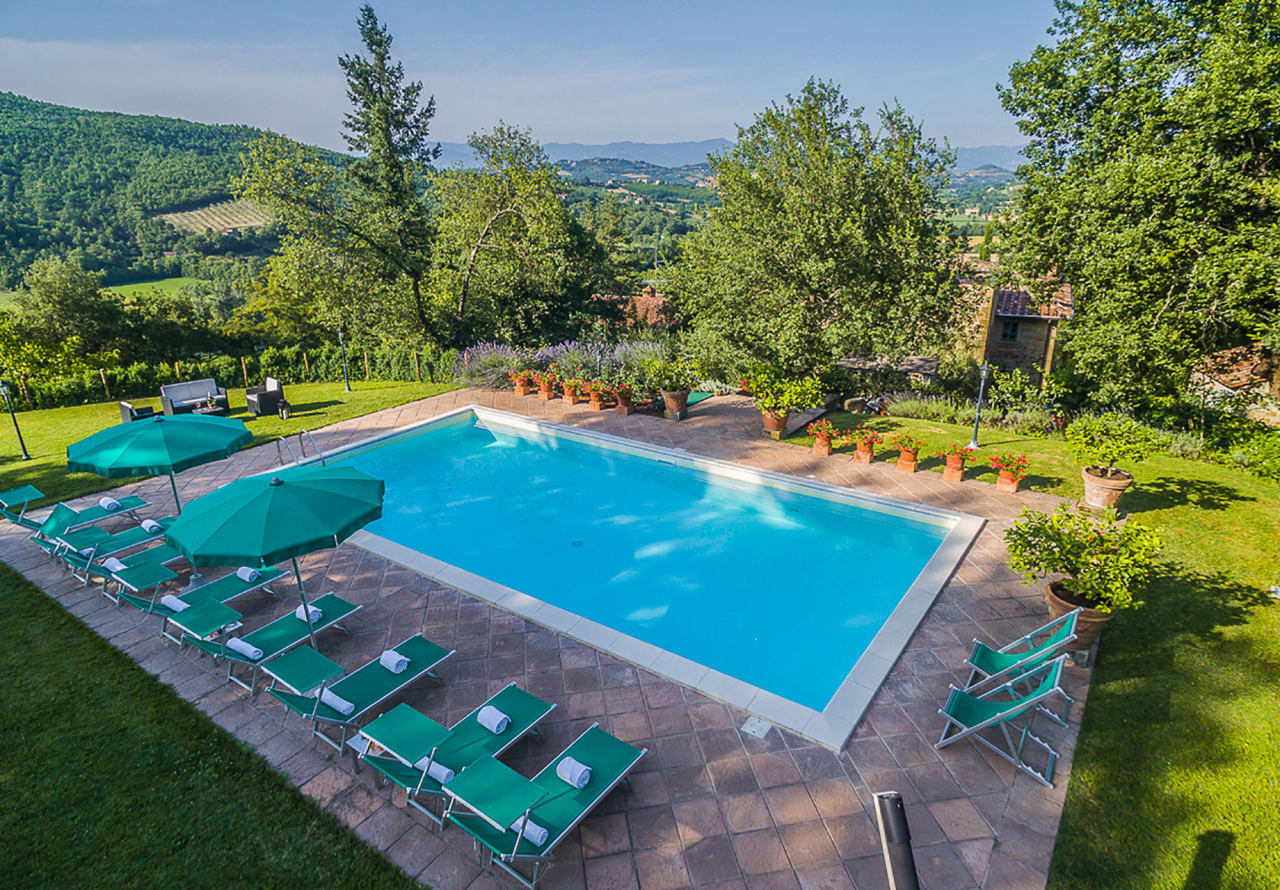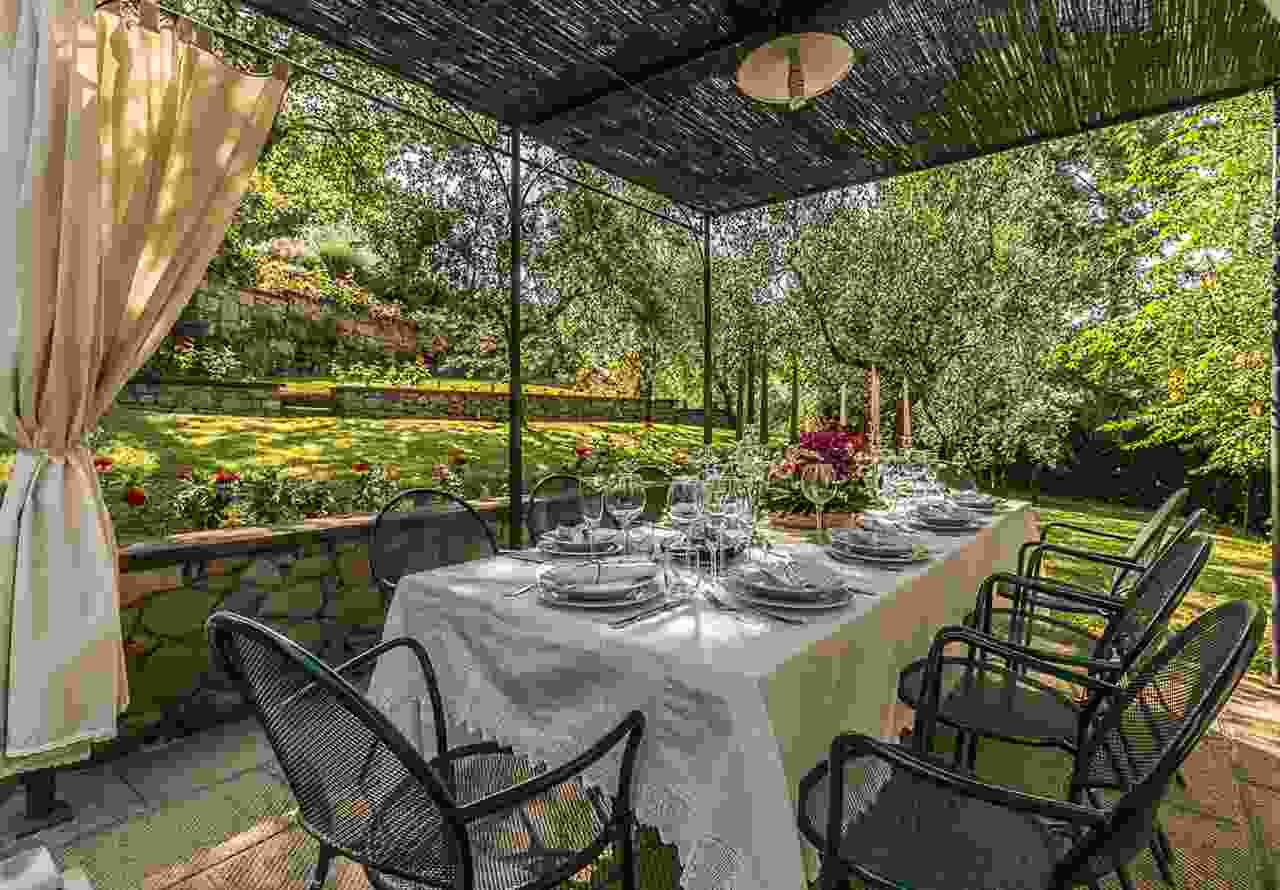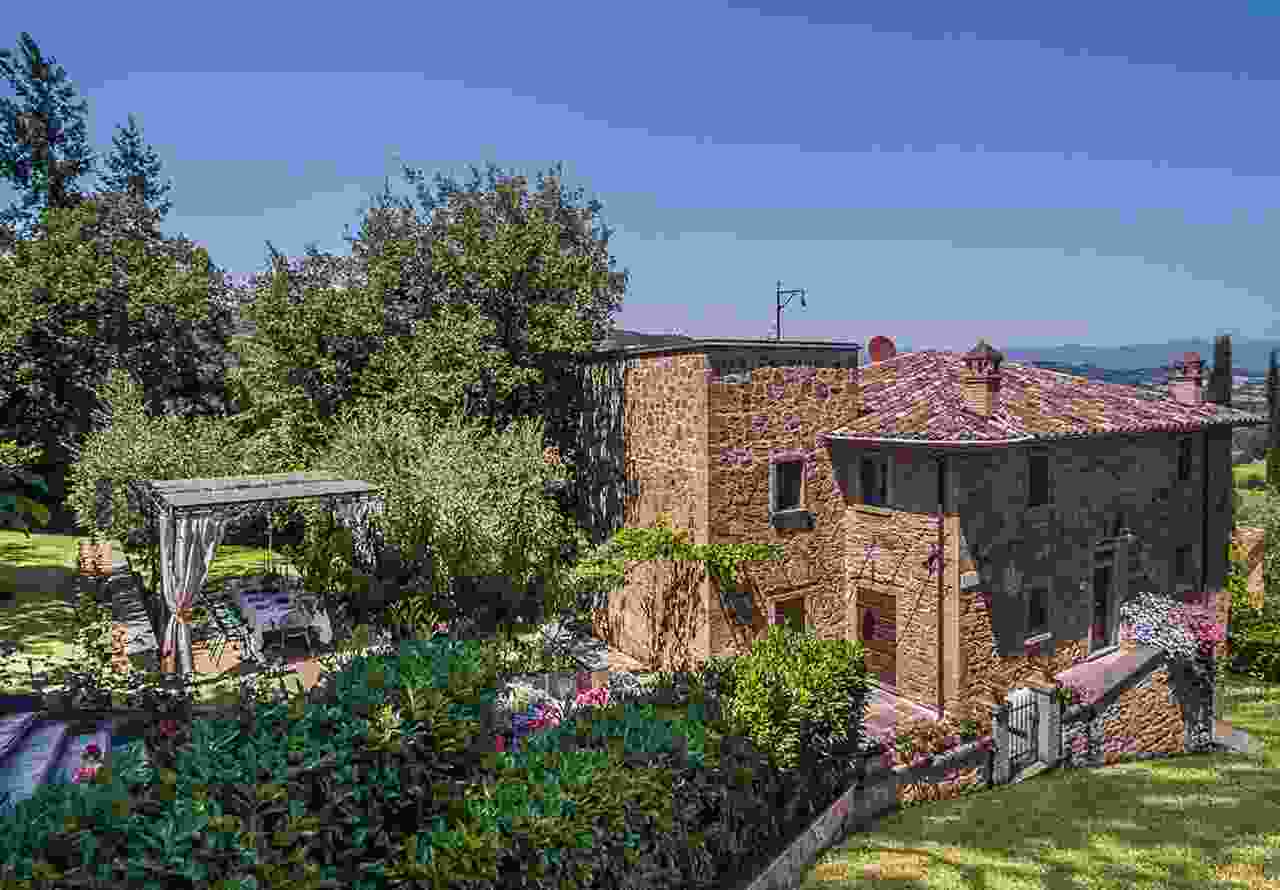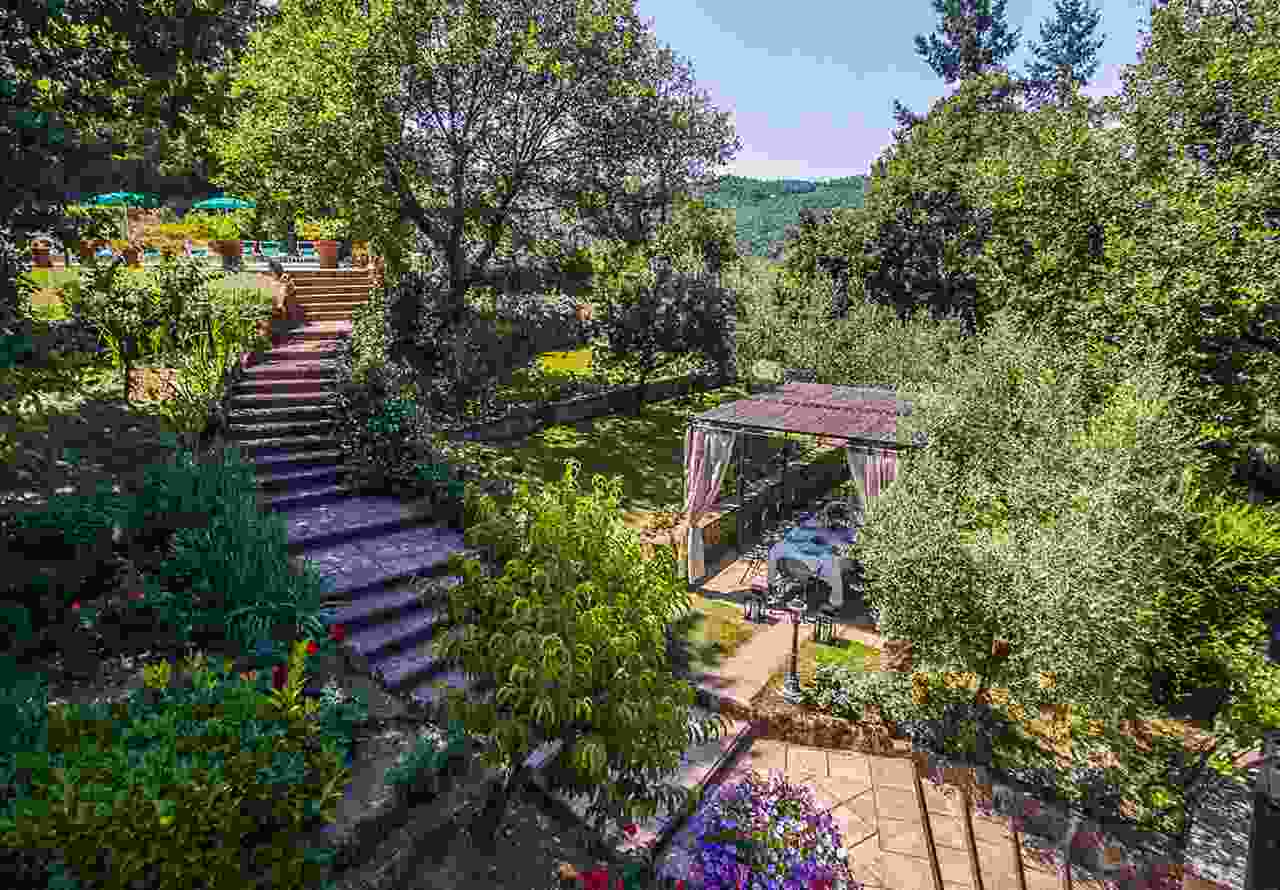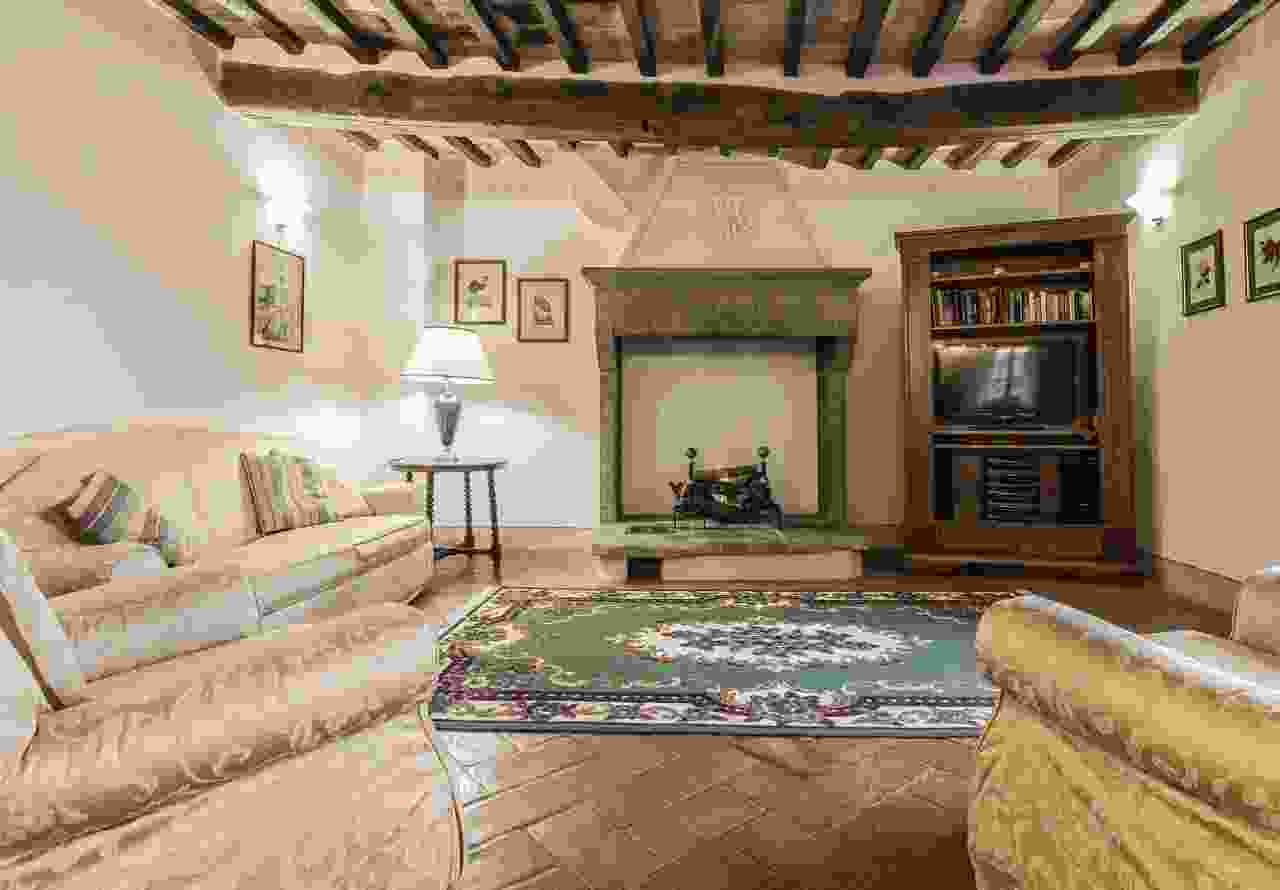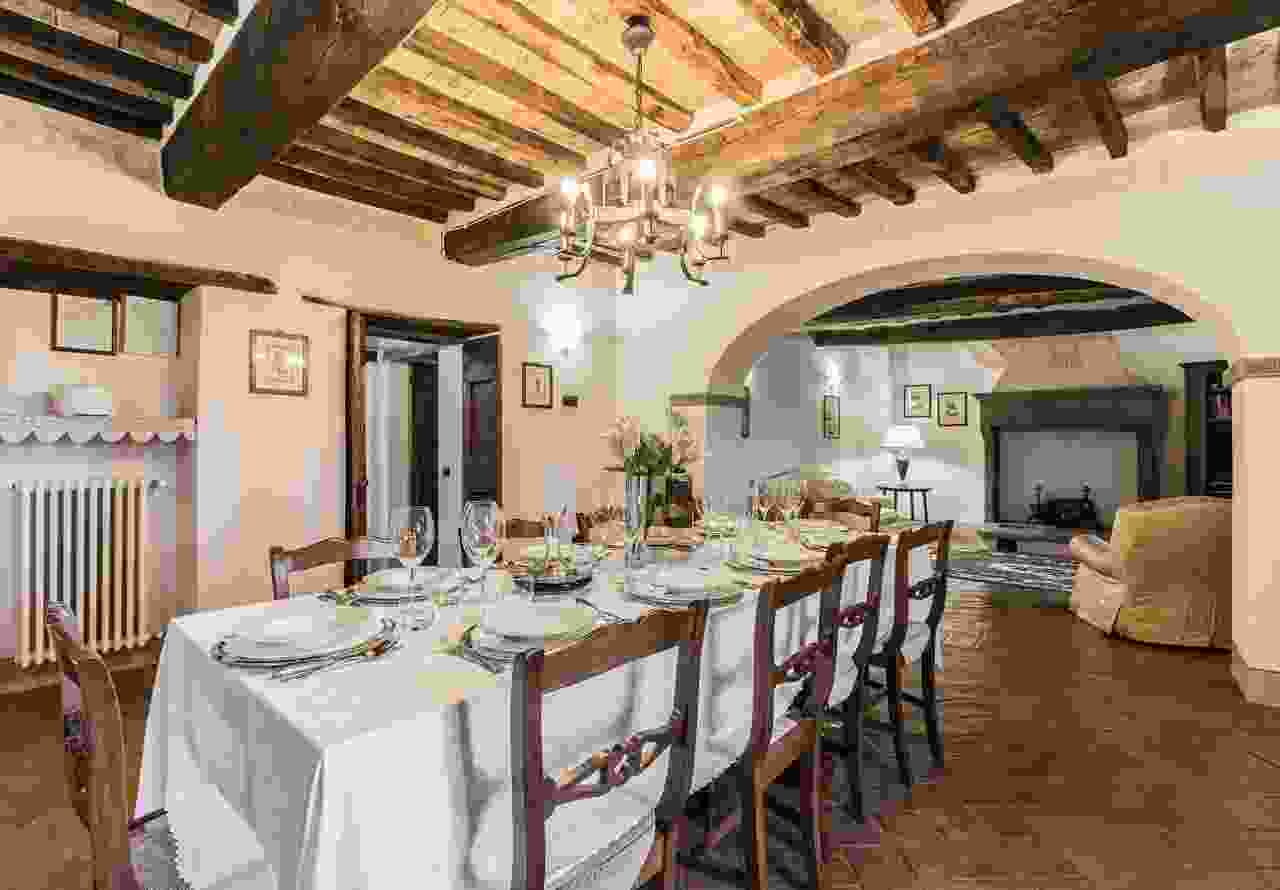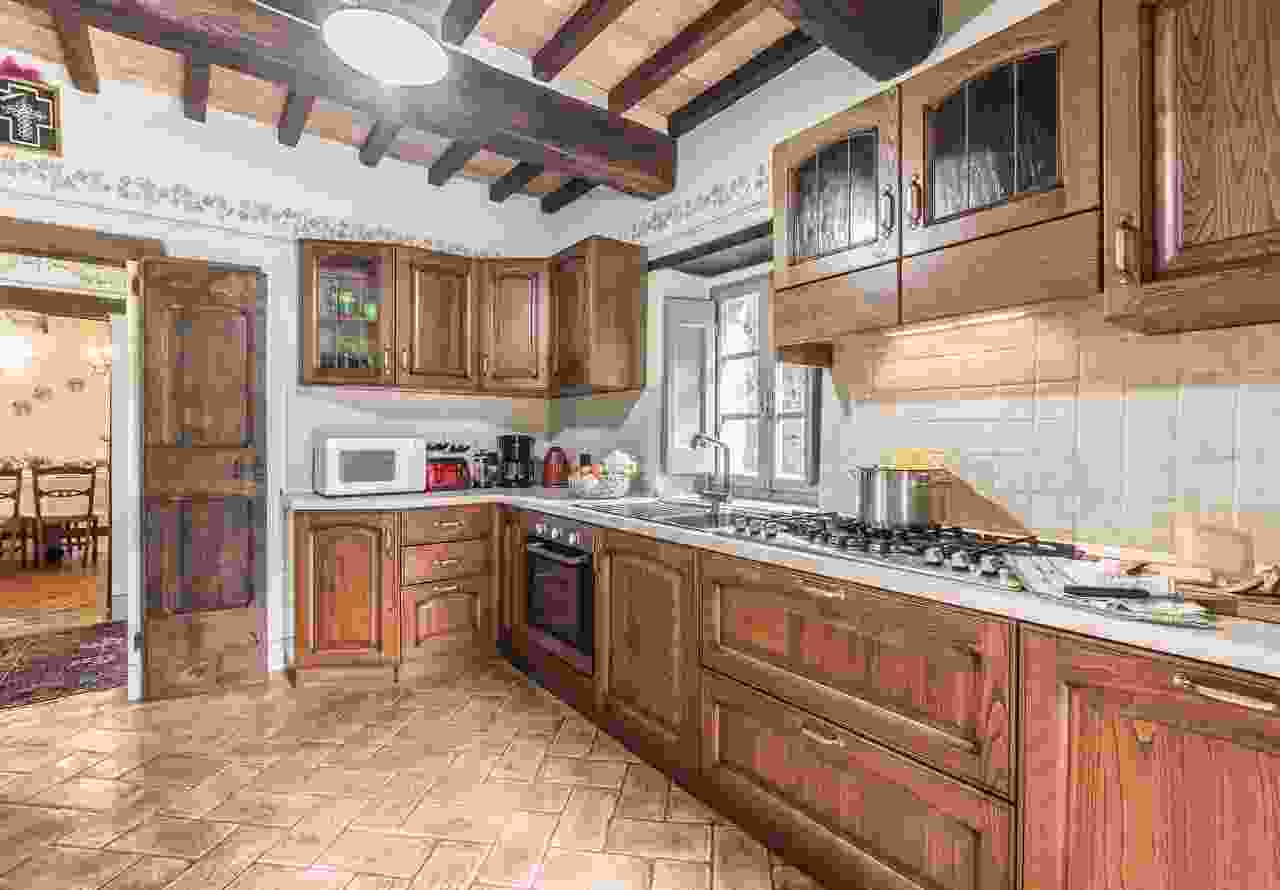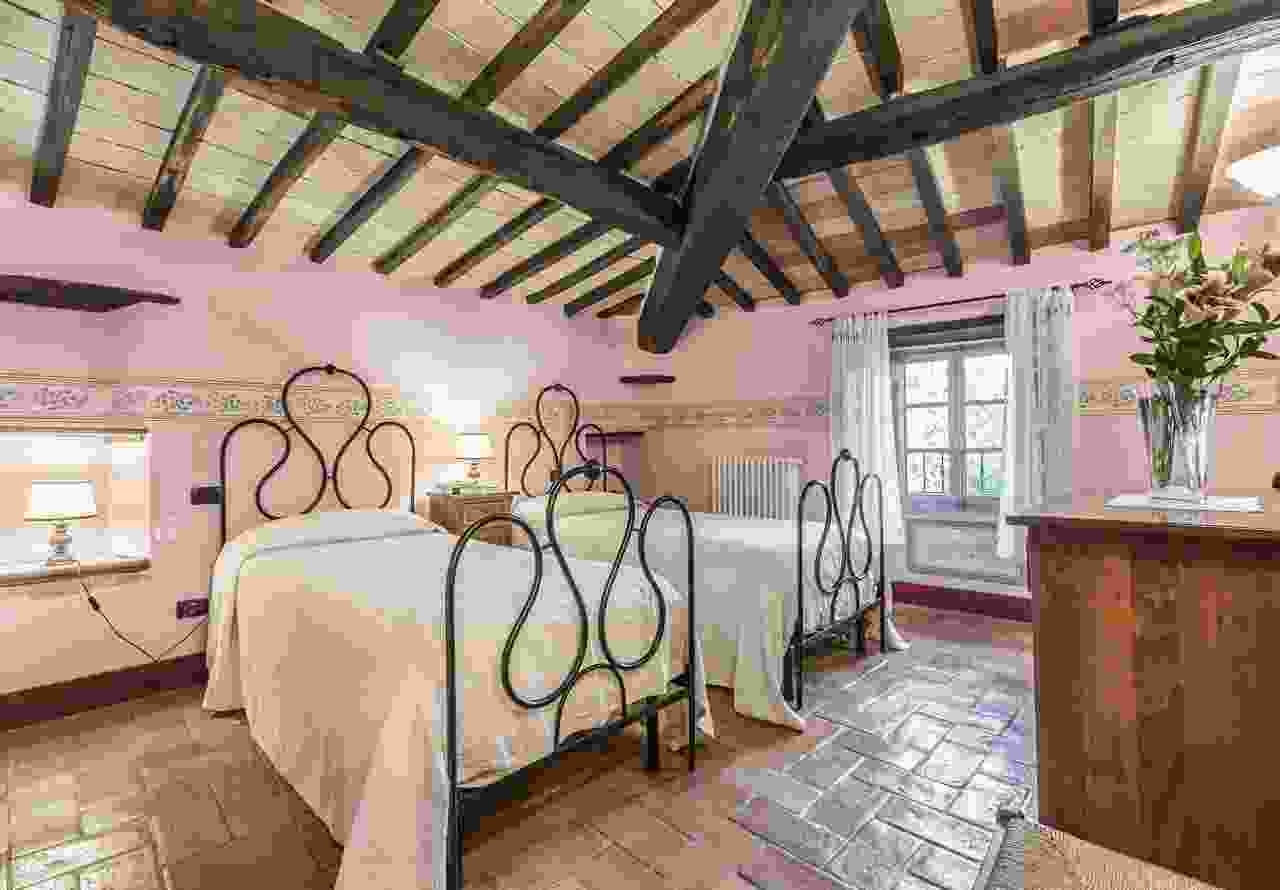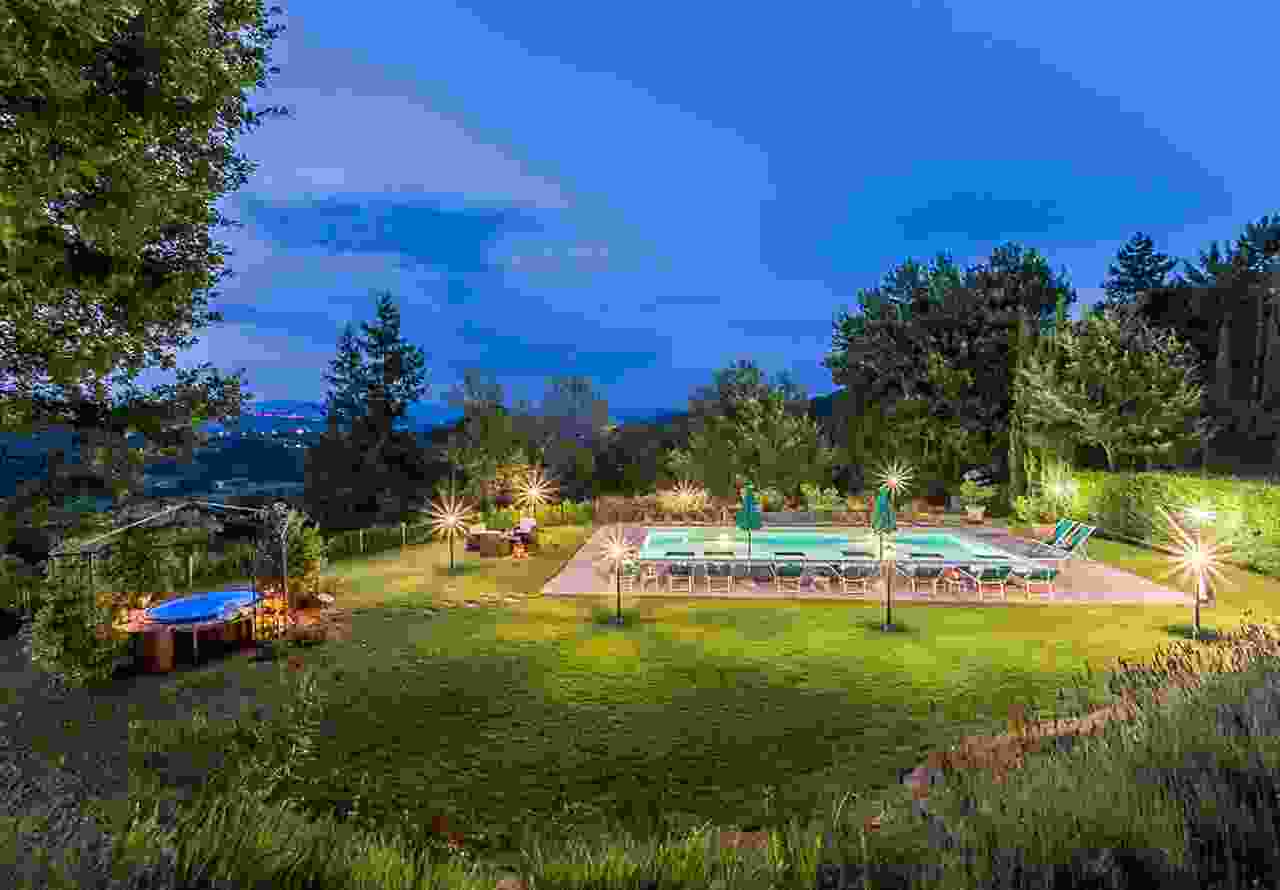 + More photos
About this accommodation
This holiday villa has a wonderful character that embraces the vistas and beauty of Tuscany, history and relaxation.
This holiday villa has a wonderful character that embraces the vistas and beauty of Tuscany, history and relaxation.
A 400 year-old stone watch tower forms one side of this country home.  Rocca Villa offers comfortable modern furnishings, up-to-date appliances and a/c together with a large pool, expansive gardens and a dreamy landscape. For larger parties, Romanza Villa ¼ mile distant accommodes up to 12 guest.
Location
The tower is the high point of a tiny village.The mideaval town Monterchi is walkable (2.5k/1.5m) and has all services, restaurants and the famous Madonna del Parto fresco by Piero della Francesca. Cortona, Arezzo (train station), Gubbio, Montepulciano and Perugia all @ ½ hour's drive. North/south highway just @17 miles away.
Interior
The restored common areas of the villa include 2 large living rooms one with the original stone fireplace from 1894, a dining room that will seat all and a spacious modern kitchen. Terracotta floors and massive beams proclaim Italy at every turn. The 5 bedrooms all have a/c and 4 of the 5 bathrooms are ensuite. Bedrooms are furnished with tasteful antiques and calm colors as traditional in Tuscany.
The 5th bedroom is on the upper floor of the tower that has a separate entrance. On the ground floor is a sitting room with a sofa as well as a bathroom. Upstairs is the bedroom with a private terrace.
Exterior
The rambling, private 5-acre property has a large pool, a jacuzzi, barbecue and a covered outdoor dining area.  Mature gardens flaunt beautiful flowers as well as organic fruit trees from which guests can may help themselves.
Splendid views across the hills of Tuscany and the valley of the Tiber river that flows through Rome to the sea. In the distance is the monastery of San Benedetto to which you are offered a private tour.
The surrounding oak woods and rambling trails invite long walks perhaps to the nearby private lake.
We love the atmosphere starting with the tower that was built in the mid-1600s by the Medici to guard their territory. Who in your travel group will most appreciate the ancient beams and stones and its little terrace?
Region
This region, the Valtiberina (valley of the Tiber) is rich in culture and history with these ancient, charming towns:
Anghiari beckons with mideaval fortifications, churches, shops and cultural activities.
Sansepolcro is rich with art, architecture and festivals in September including a contest of mideaval crossbow archery and flag throwing.
Tiny Caprese Michelangelo is the home of its famous son Michelangelo Buonarotti with a fine museum and is also known for exceptional chestnut production.
Arezzo hosts the largest antiques fair in Italy the first Saturday & Sunday of each month. Even if you aren't shopping, enjoy the festive air and photogenic sights. In June and September Arezzo hosts the amazing combative Joust of the Saracens, a real mideaval armed joust!
Farmer's Markets, Mercantale: Meet the local farmers and their fresh products, participate in tastings and cultural activities. Arezzo – 1st Sat, Montevarchi – 2nd Sat, Sansepolcro – 3rd Sat, Bibbena – 4th Sat Castigione Fiorentino – 4th Sun.
5 BEDROOMS; SLEEPS UP TO 10
Bedroom 1: Dual extra-wide queen
Bedroom 2: Dual extra-wide queen
Bedroom 3: Queen bed
Bedroom 4: Dual extra-wide queen
Bedroom 5: Queen bed
5 BATHROOMS
5 bathrooms all with shower, sink and toilet.
Features
Connectivity/Entertainment

Baby High Chair

Baby High Chair

Available upon request, charges may apply.

×
THINGS TO NOTE
Neighborhood
Arezzo, Monterchi
Size
250m2, 2690 sqft
Cooling
Air conditioning in bedrooms
Accessibility/Security
There are no alarms for the pool, guests are fully responsible for safety of all.
Payment
Upon reserving, 30% of the total is non refundable. Final cleaning E150 paid locally. E500 refundable security deposit.
Parking
Request parking for 5th automobile. Fee possible.
Utilities/Taxes
Air conditioning & heat paid locally. Hot tub in pool on request E250/week paid locally.
Services
Weekly stays include light welcome cold buffet, wine tasting in winery, monastery tour with the owner, 2 hour midweek cleaning, wifi, linen, towels, pool towels..
ACCOMMODATION WITHIN MULTI-UNIT PROPERTY
Breathe in the fresh air as you pull into the ample driveway of this most traditional Tuscan villa. A classic, handsome villa awaits with massive vistas of the whole valley and beyond.