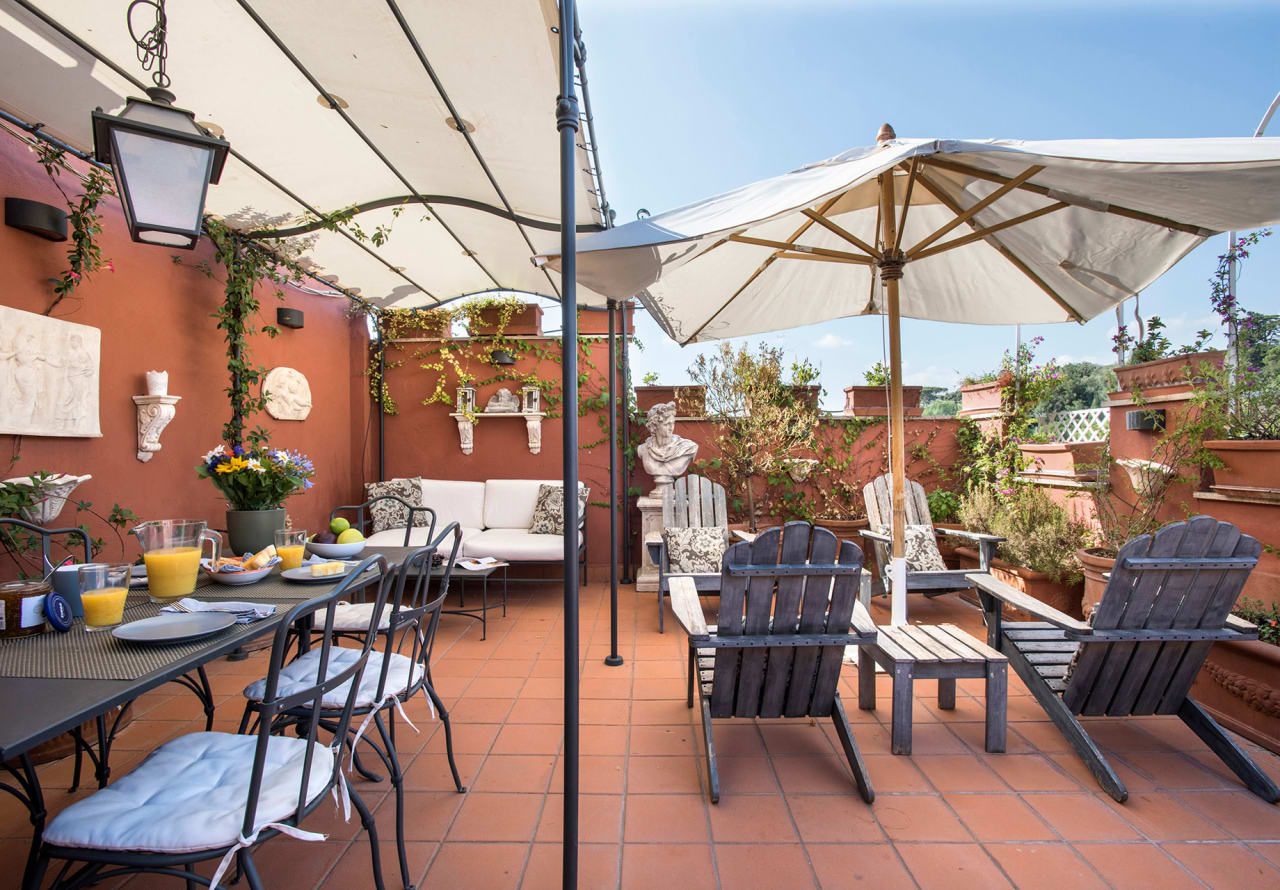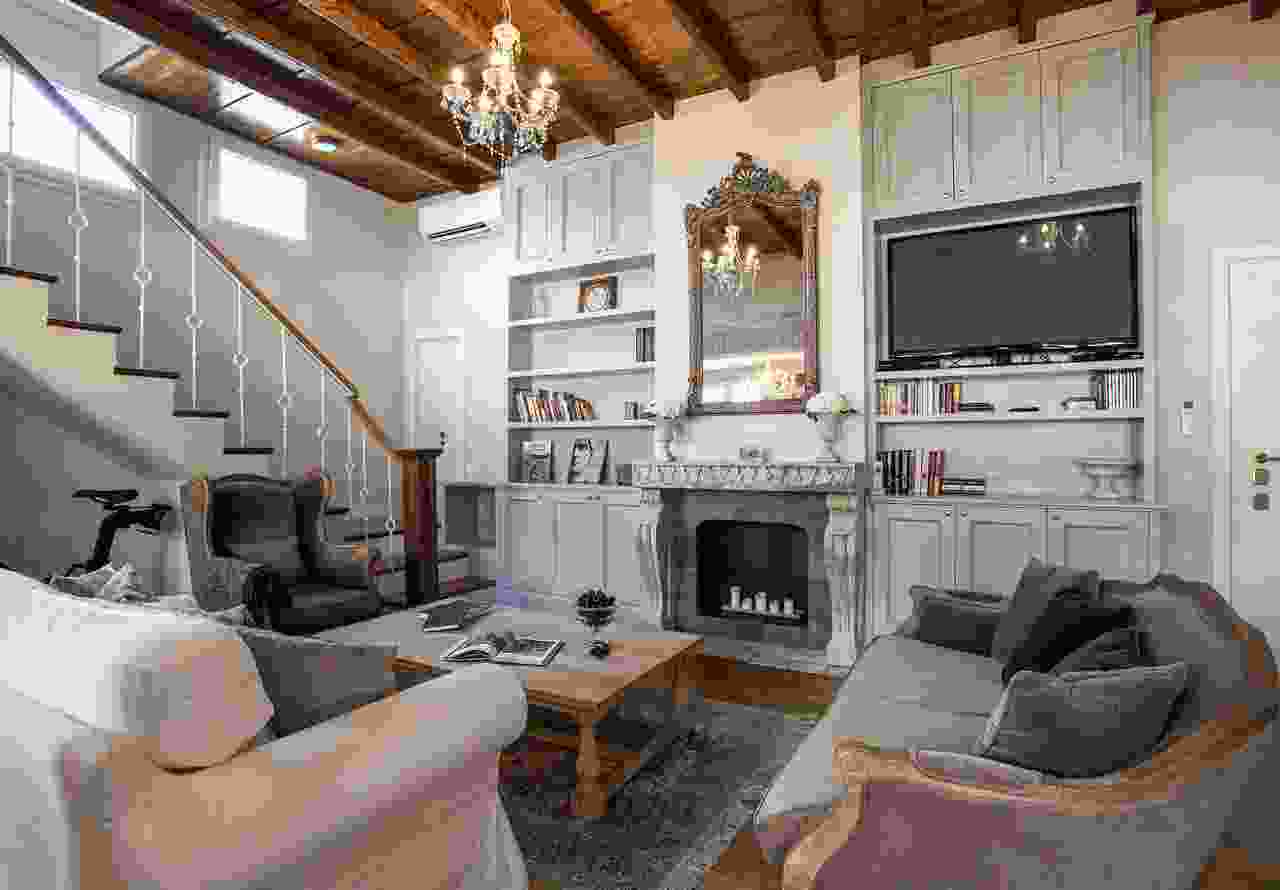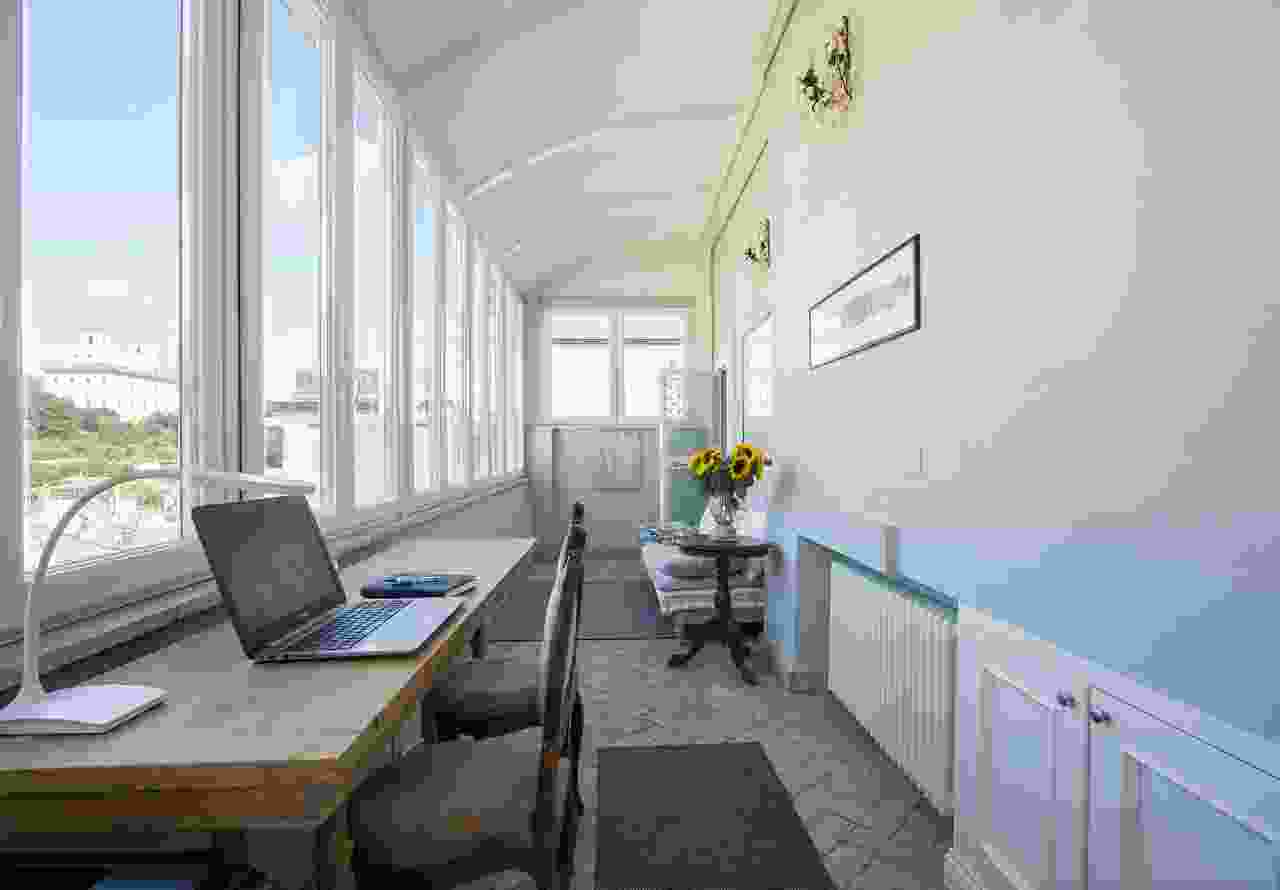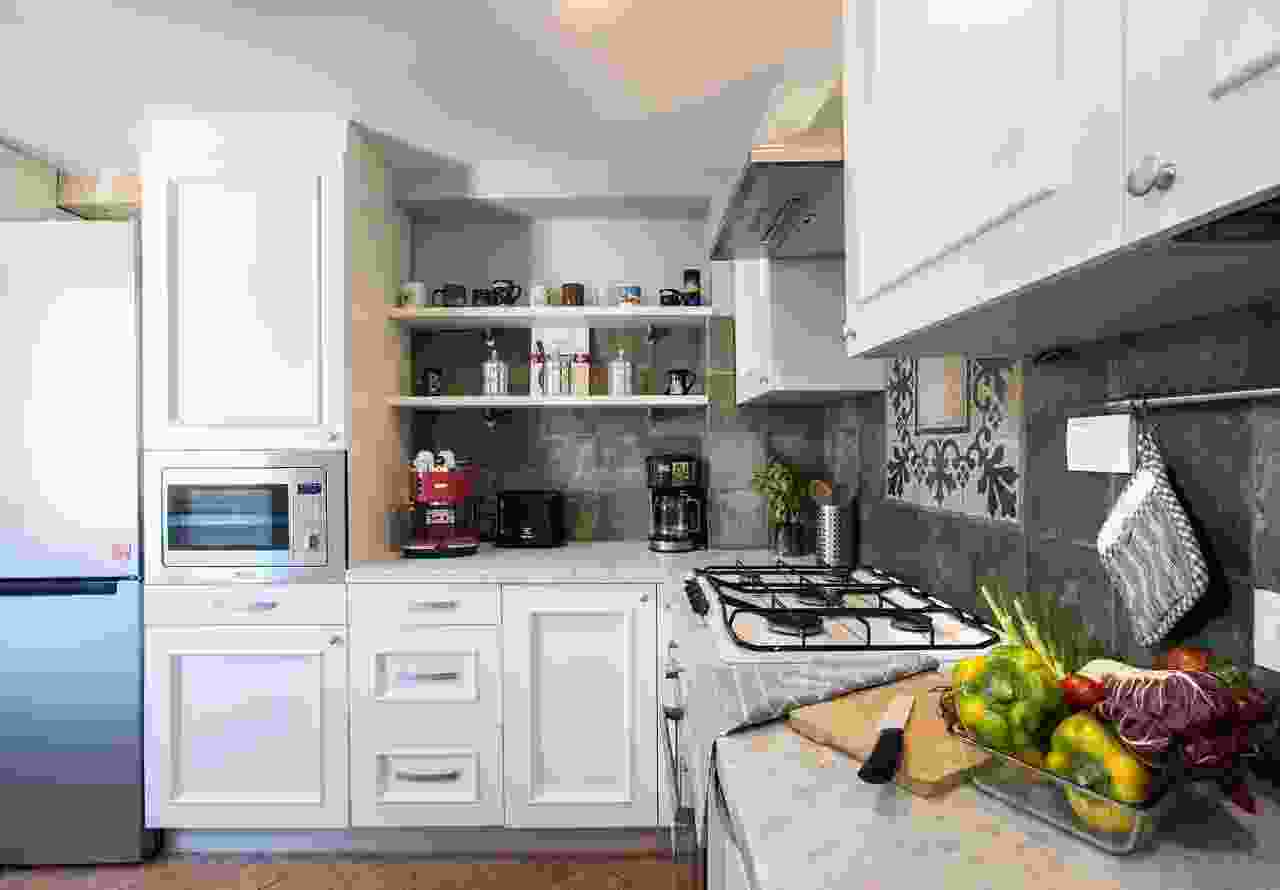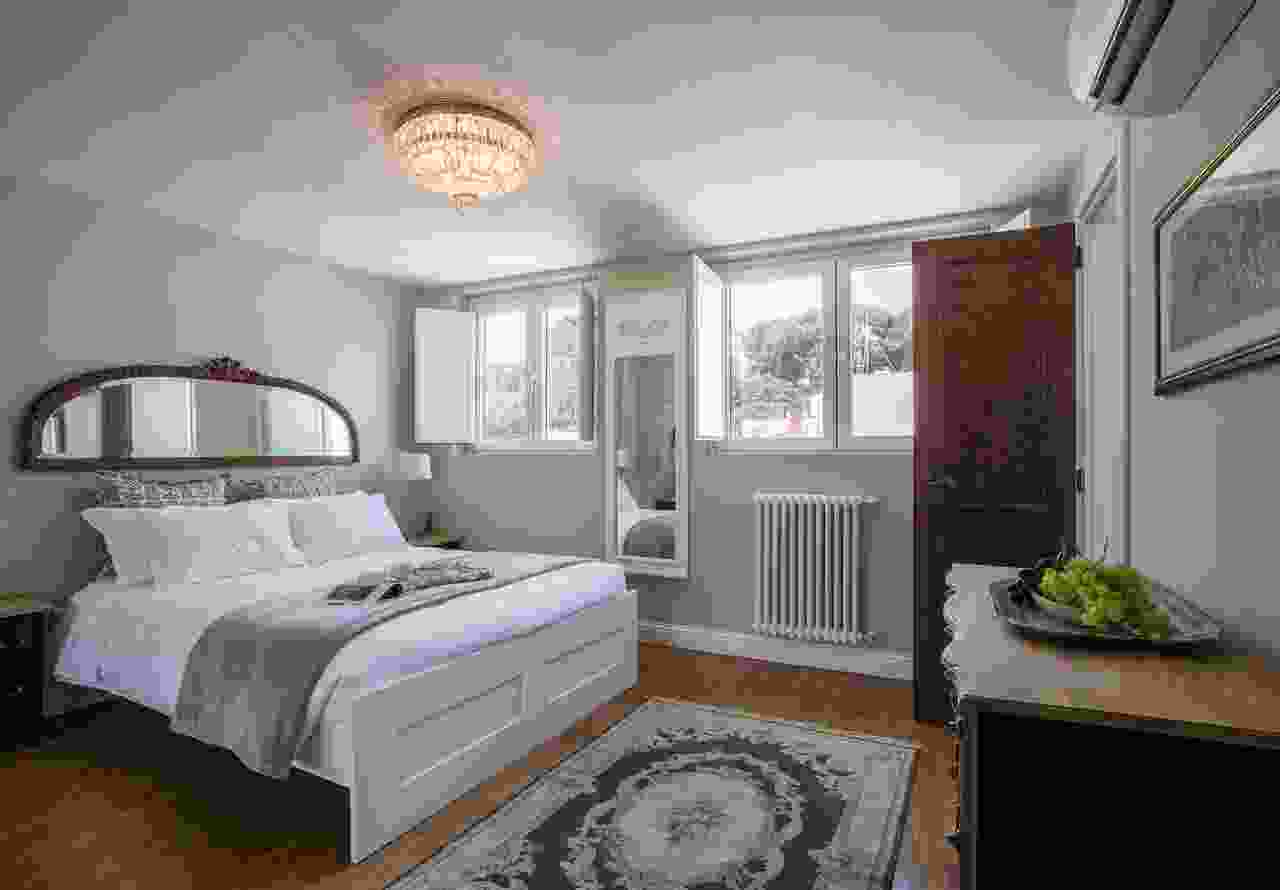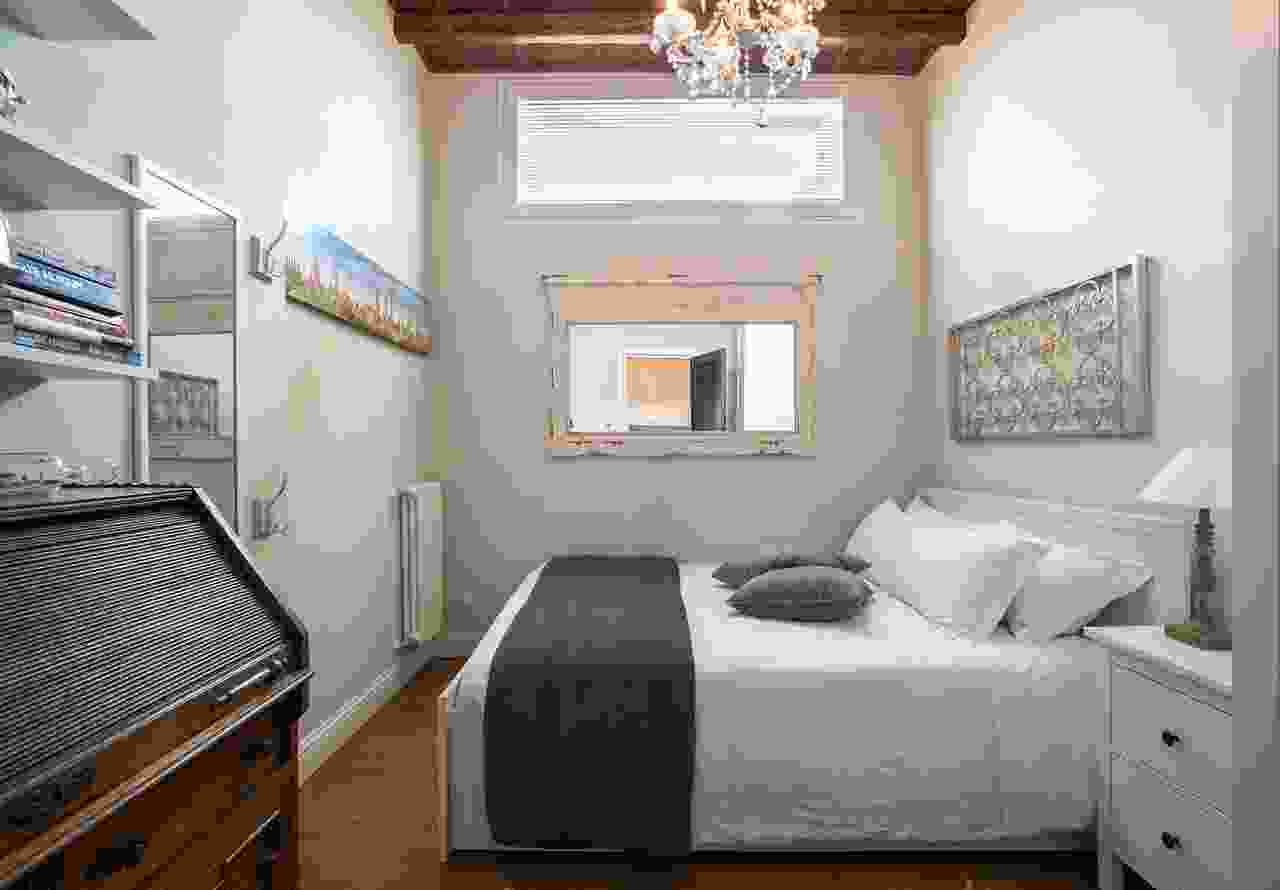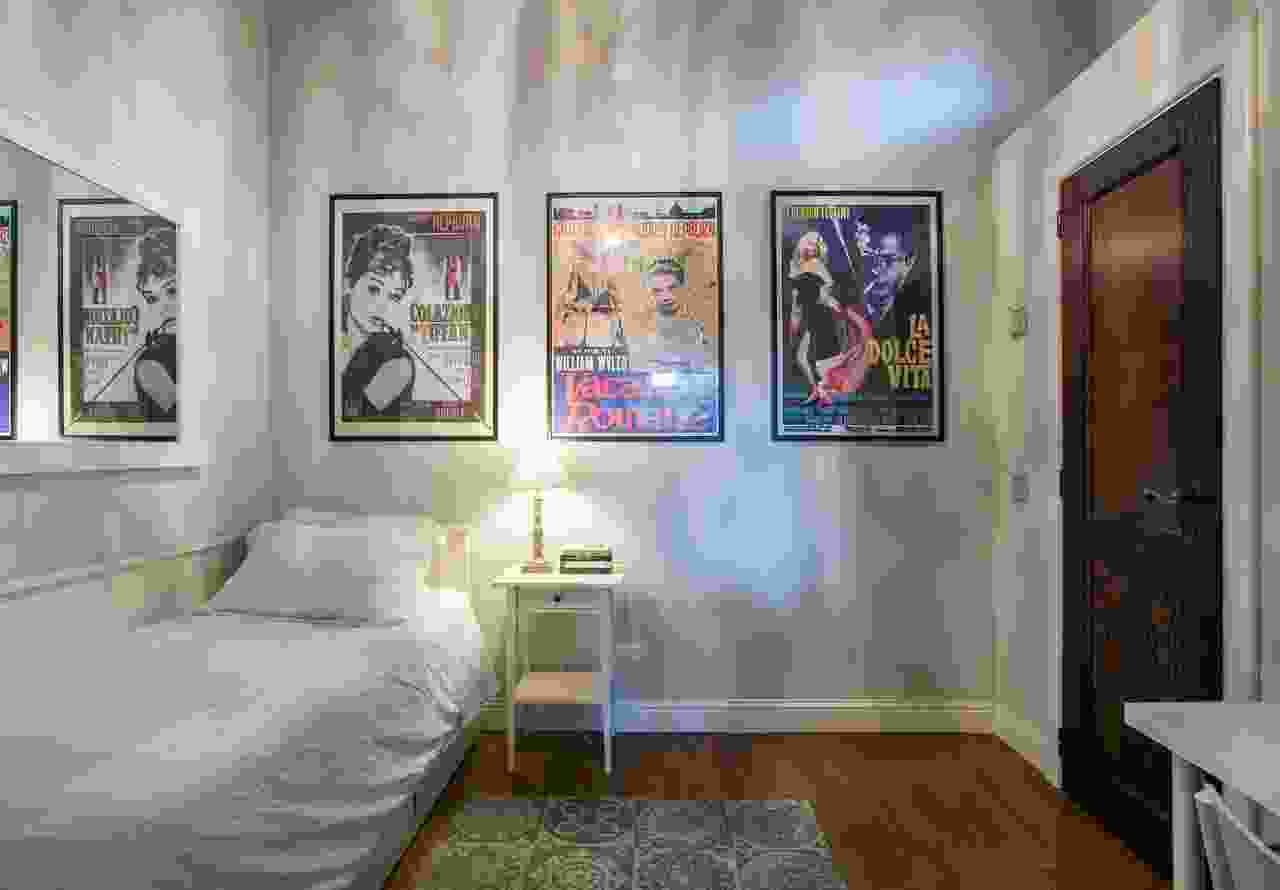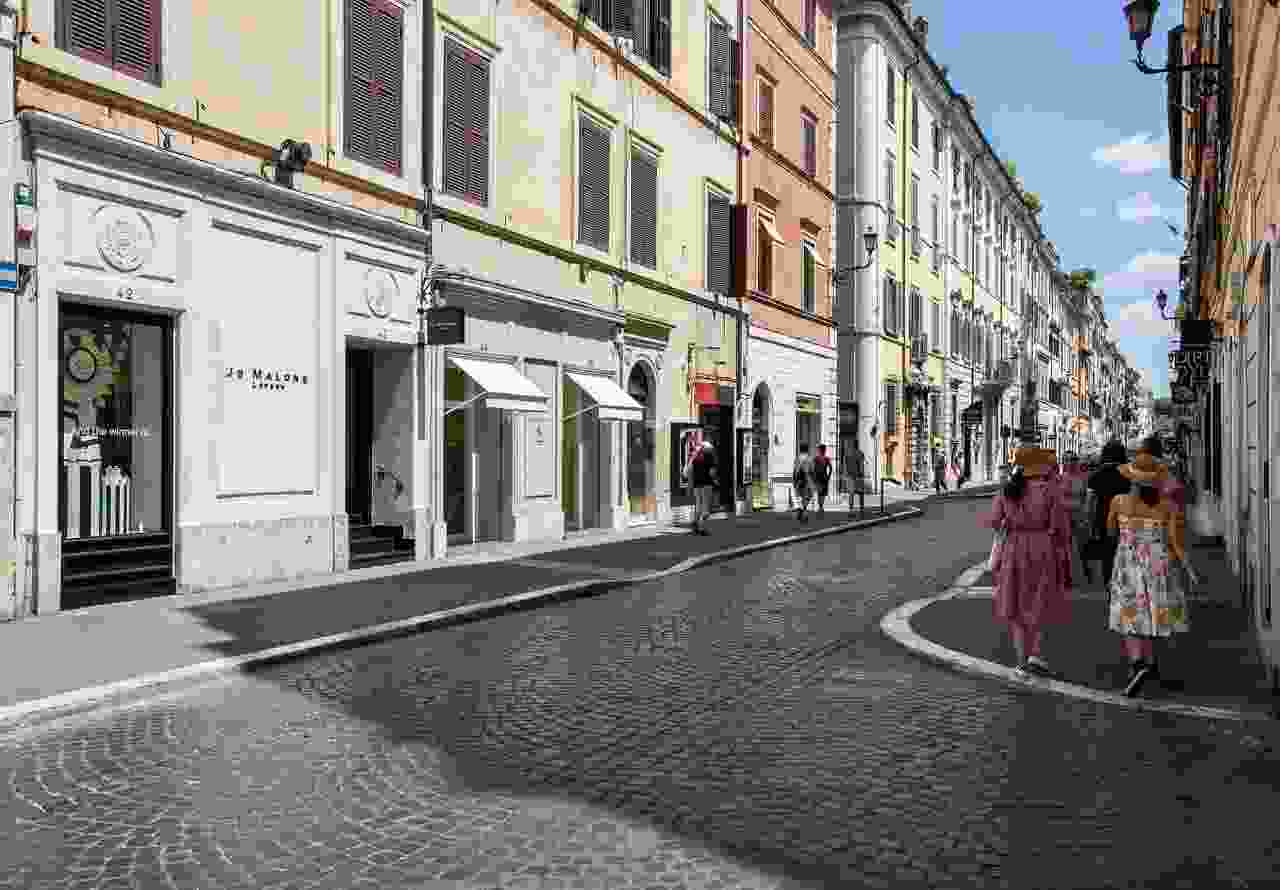 + More photos
About this accommodation
Sip a glass of prosecco on the terrace and enjoy beautiful views from the prime Spanish Steps location of the fine Giada apartment.
Located in Rome's most sought-after historic center neighborhoods, enjoy a beautiful penthouse apartment with gorgeous panoramic views from a private rooftop terrace. Savor the best of la dolce vita from the fine Giada apartment.  
The three-bedroom, two-bathroom Giada apartment blends classic and new beautifully, retaining original beamed ceilings, exposed masonry and old-world architectural details while providing the modern comforts of a fully renovated kitchen and sleek bathrooms. We appreciate the comfort of this fine place.
Location
Situated in Rome's most requested location, the Spanish Steps neighborhood, the area is wonderful for exploring Rome. Just steps from the famous Piazza di Spagna and Piazza del Popolo, sightsee, stroll, dine and shop to your heart's content as you step out the door. 
Interior
Fulfill your dreams of lounging under the Roman sun on the apartment's panoramic terrace, reached from the living room by an internal staircase. The terrace is a delightful place to relax with a cocktail and catch up on the day's events before heading out to one of the many wonderful restaurants. 
The views from the living room and the terrace impress, facing the historic Pincian Hill and Trinita dei Monti that rises above the Spanish Steps, both inviting a walk through the beautiful Borghese Gardens.  The living room, kitchen, bedrooms and bathrooms are all on one level. The terrace is up one level, reached by the staircase in the living room.
There is a Peloton bike for guests who have a Peloton subscription.
3 BEDROOMS; SLEEPS UP TO 5
Bedroom 1 has views of the Pincian Hill. Extra wide queen bed.
Bedroom 2: Extra wide queen.
Bedroom 3: 1 single.
2 BATHROOMS
Bathroom 1: Ensuite, bathtub/shower combination (fixed and flexible showerhead), sink, toilet
Bathroom 2 Shower, toilet, sink.
Features
Sleeping Spaces

Accessibility/Security

Heating/Cooling

Bathroom

Kitchen

Laundry

Iron & Board

Connectivity/Entertainment

Kid/Family Friendly

Policies
THINGS TO NOTE
Neighborhood
Spanish Steps
Size
1,399 sq/ft - 130 m2
Bedroom
3
Bathroom
2
Other
Check in 3:00 to 9:00pm, by appointment.