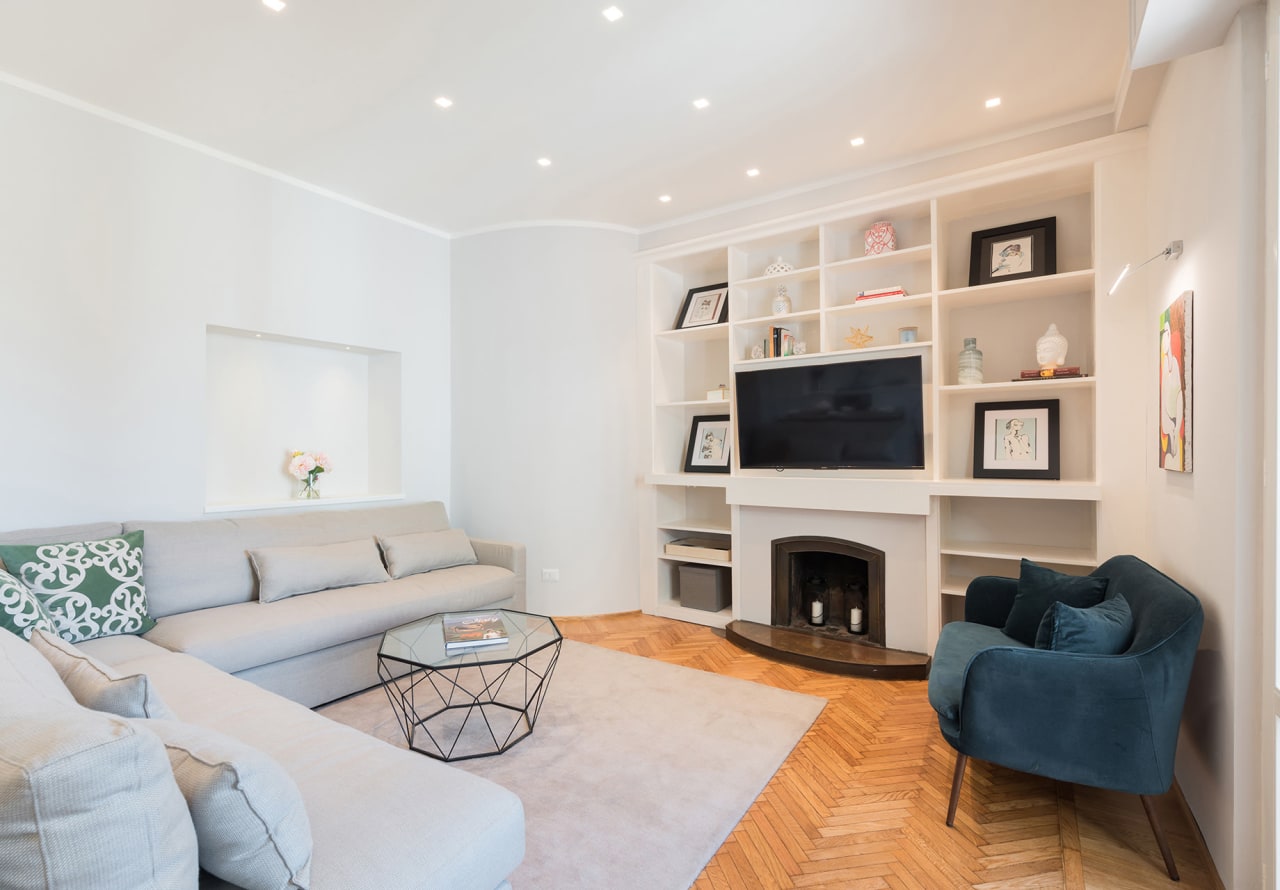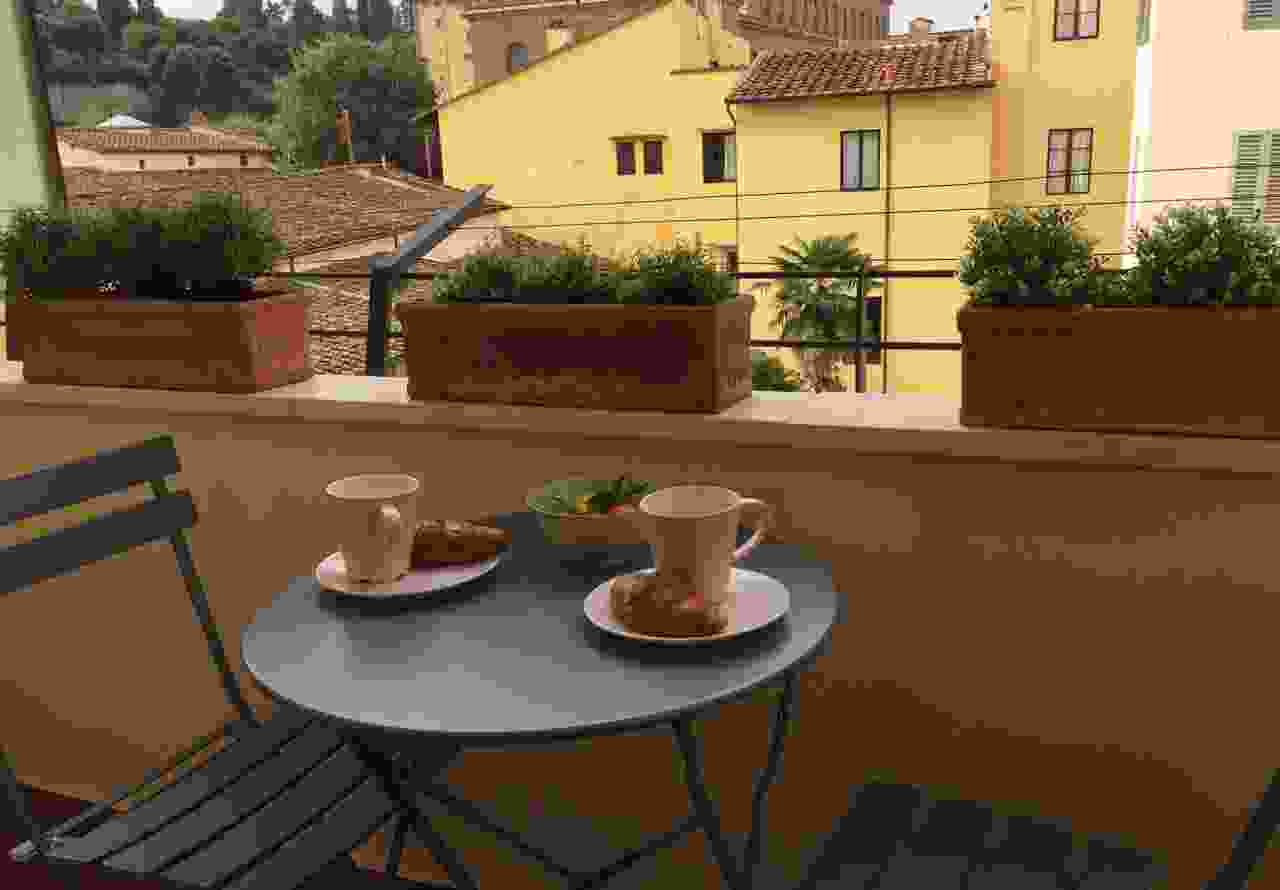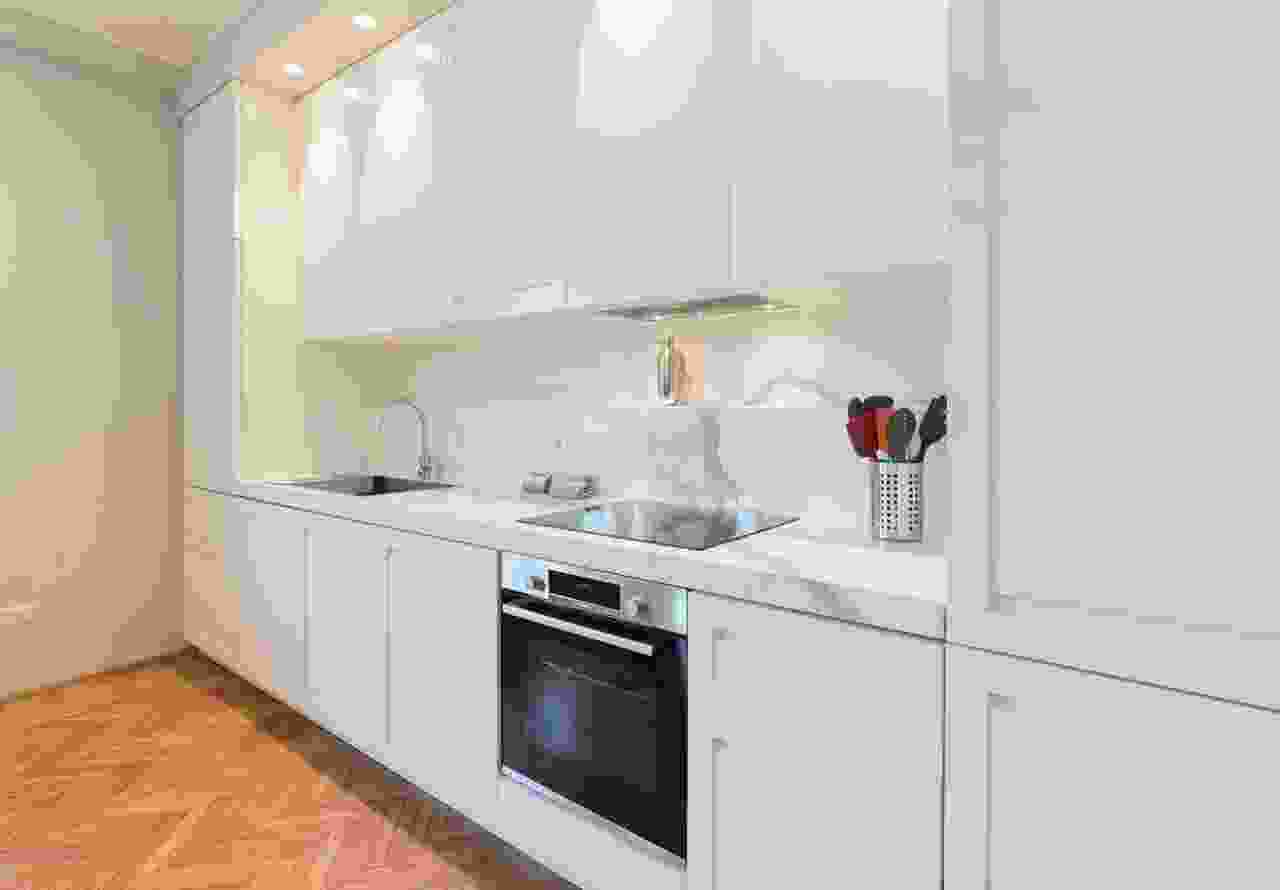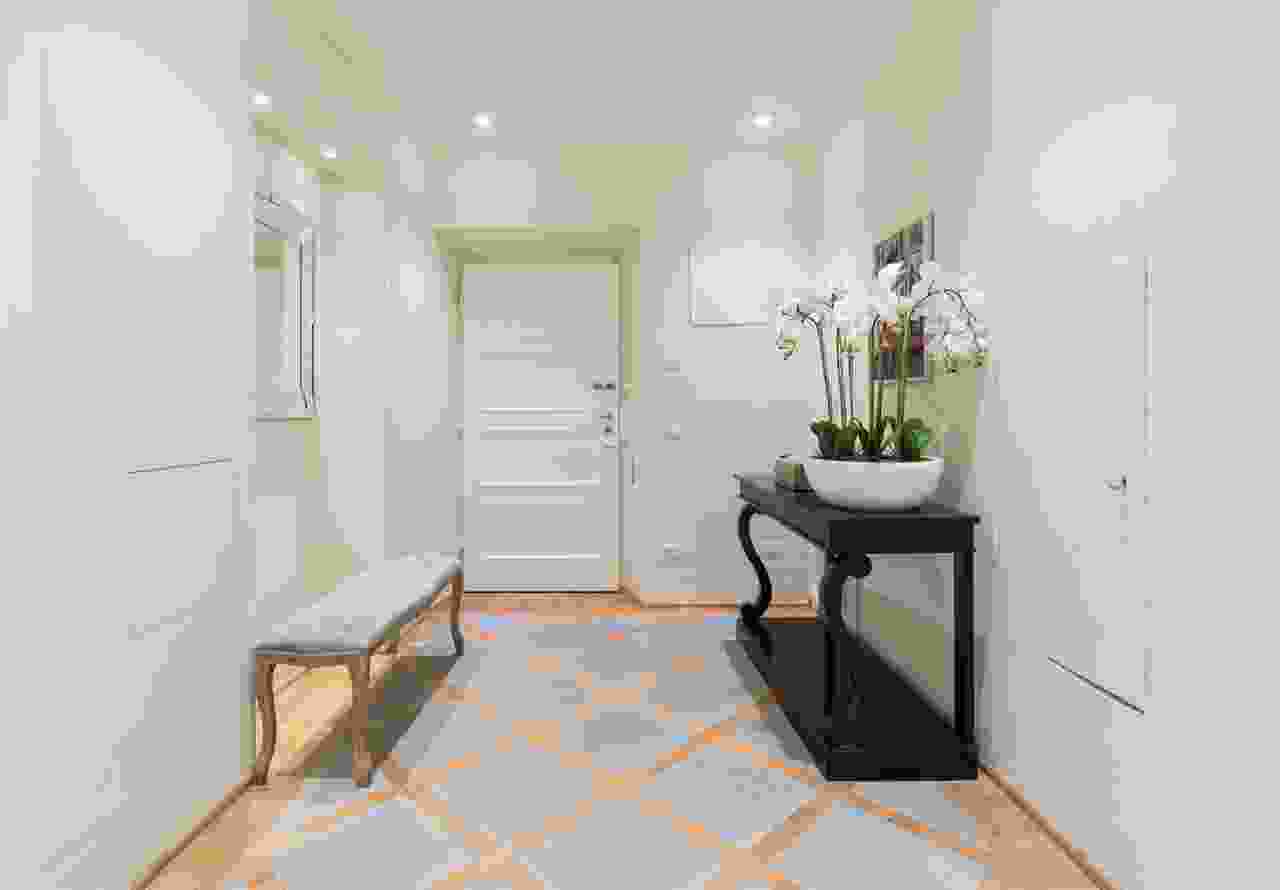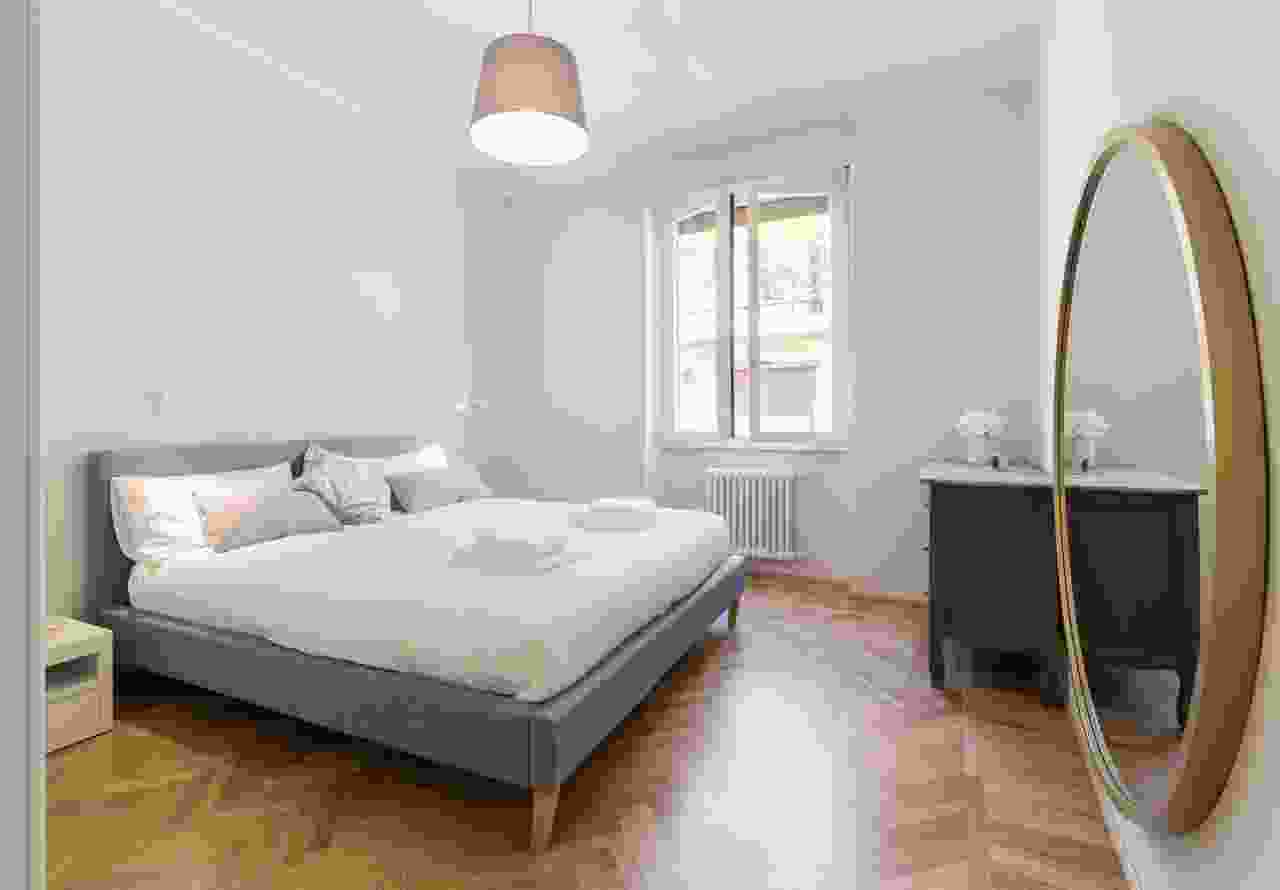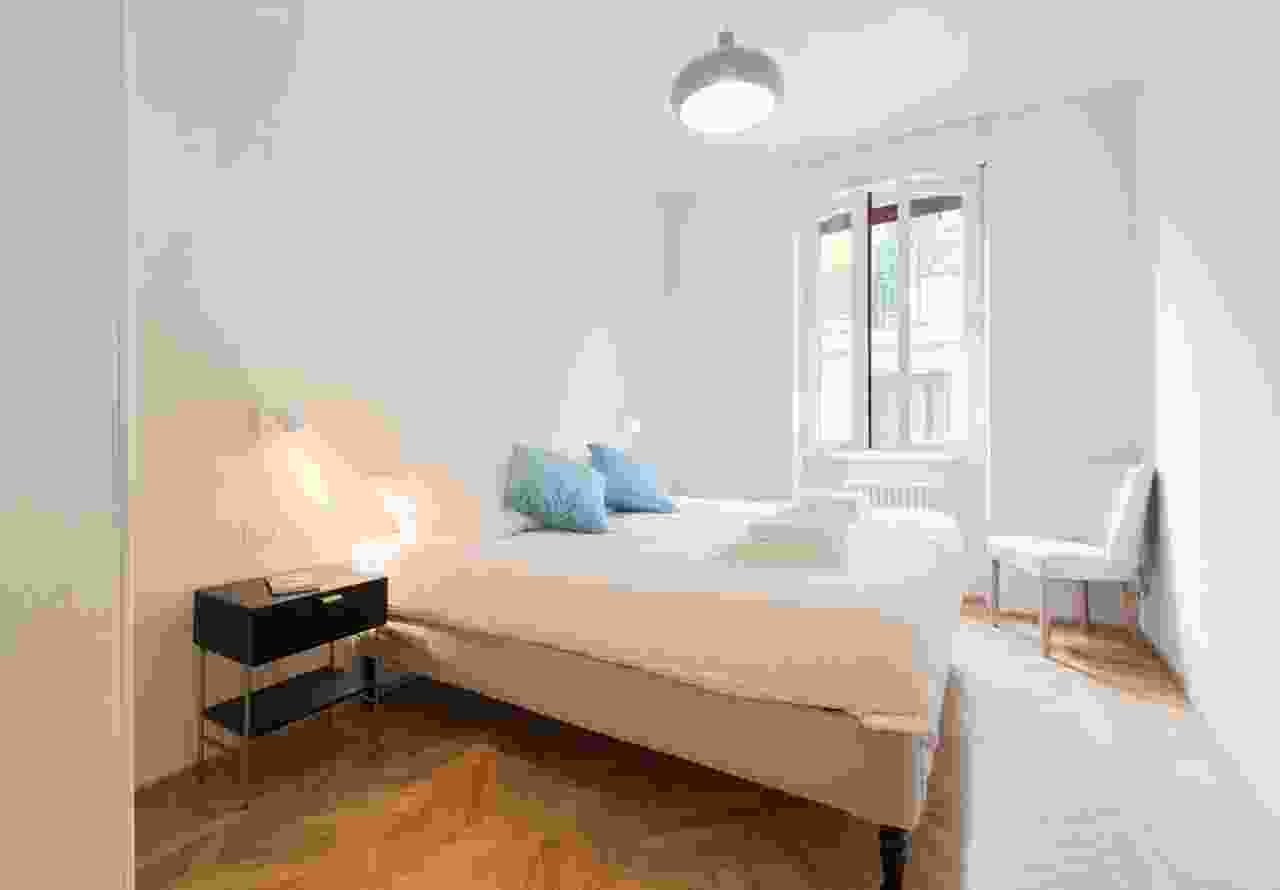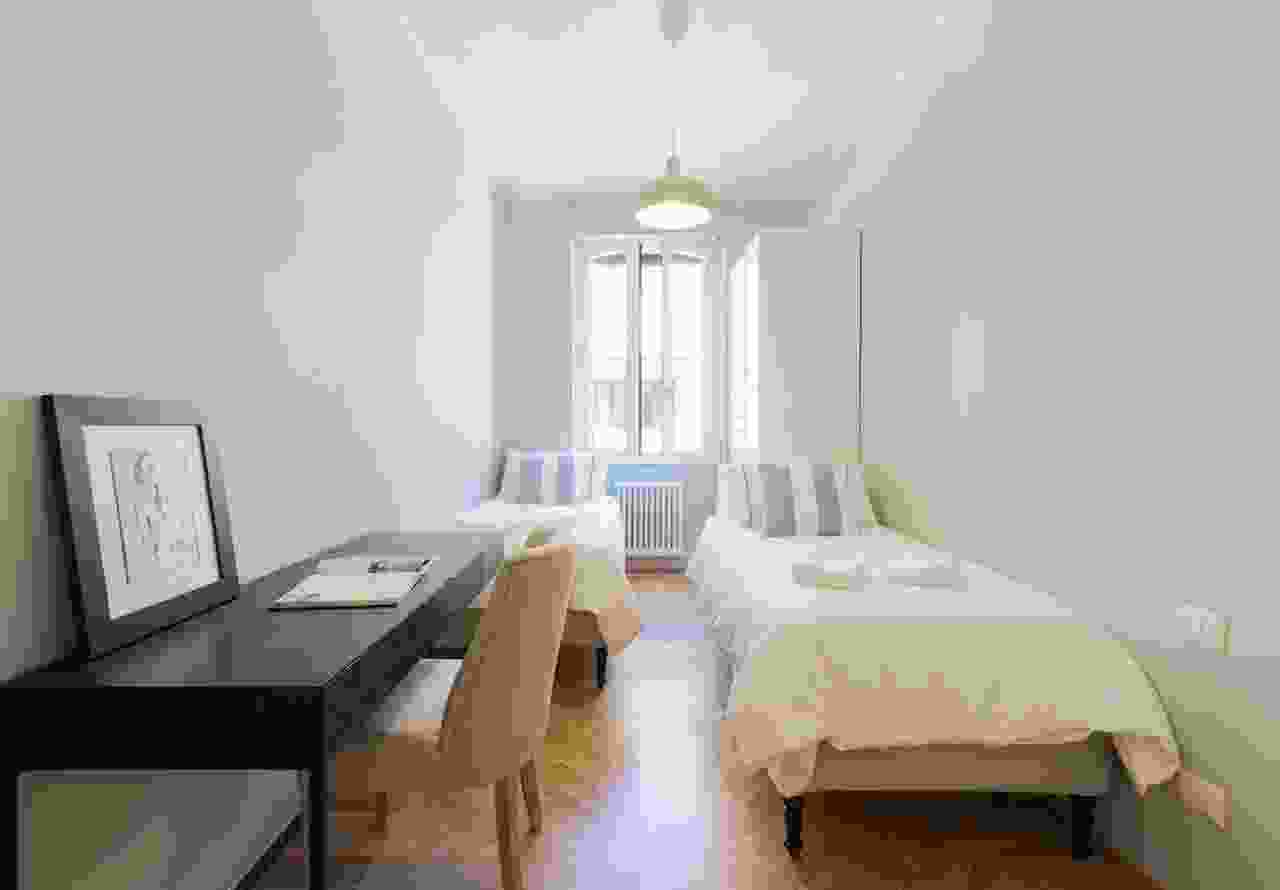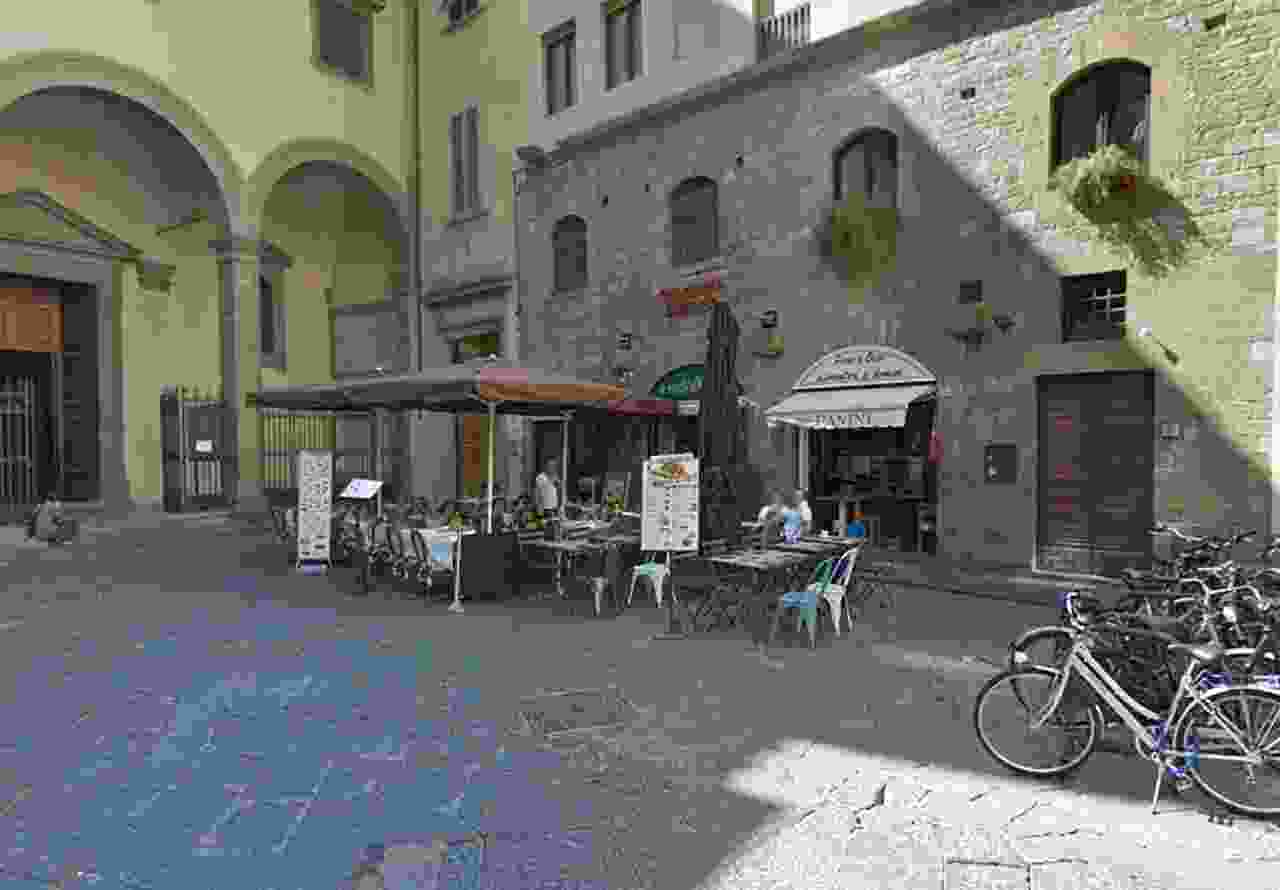 + More photos
About this accommodation
Designer décor, fantastic location and a balcony with views of the Boboli Gardens and Pitti Palace. Guests love the open plan living room, luxury bathrooms and walkability to sites.
Felicita is a large and bright apartment in a prime location. Enjoy Boboli Garden and Pitti balance views from the balcony with bistro table, chairs for two and a retractable awning.
Location
The Oltrarno is a favorite area in the historic center because of the easy walking distance to the sites and the picturesque crafts workshops that carry on centuries-old artisan traditions jewelers, goldsmiths, gilded picture frames, custom shoemakers and painting restoration, crafts that apprentices the world over come to Florence to learn under the tutelage of these masters. We are partial to the Oltrarno area because the excellent cafes, restaurants and shops. Our favorite bakery, gelateria and pizzeria are within a five minute walk. Walk to the Uffizi Gallery, Duomo, Boboli Gardens in minutes.
We love the church of Santa Felicita that presides over the small piazza and is said to be one of the oldest churches in the city. The Vasari Corridor, the Renaissance Medici families' private raised corridor that runs all the way from Pitti Palace where they lived to the Uffizi where their offices were located, passes through the church. A hidden grate in the Vasari Corridor opens into the church and was used by Lorenzo di Medici to privately attend mass at Santa Felicita without being observed by locals.
Exterior
The building was built post-World War II as this area was heavily bombed during the war.  As a result the construction tends to be high quality and well suited for modern living since features like elevators and living comfort were planned in advance with good placement of windows and plumbing.
Interior
Step through the apartment door into a welcoming entry foyer. Off the foyer is a large closet. The living room is 6 steps down from the foyer.
The open plan living room is well designed with the vacation traveler in mind, ample comfortable seating and easy kitchen access so that friends and family can relax and enjoy socializing, cooking or planning sightseeing together.
A comfortable, high quality L-shaped sofa and armchair at one end, handsome herringbone-patterned wood floors and a door that opens to a small terrace where you can enjoy the view. The decor is high quality and tasteful. A flat screen TV receives several English language news channels and Netflix.
A dining table in the center of the room comfortably seats 6 people.
3 BEDROOMS; SLEEPS UP TO 6
On the opposite side of the entry foyer are the bedrooms and bathrooms, a great floorplan that separates "day" and "night" rooms.
The master bedroom suite has 180 cm, 71 inch California king size bed.
The second bedroom has two 90 cm, 35 inch single beds that can be combined as a dual extra-wide queen.
The third bedroom has two 90 cm, 35 inch single beds and an en suite bathroom.
3 BATHROOMS
Bathrooms are high quality with beautiful marble, top quality fixtures, good lighting and, in winter heated towel racks.
Master bathroom, ensuite with master bedroom, has a walk in shower with rainfall shower, sink, toilet and bidet.
The second bathroom is across the hall from the queen bedroom. It has a tub with rainfall shower head over, sink, toilet and bidet.
The third bathroom is ensuite with the twin-bedded room with large walk in shower, sink, toilet.
Features
Outdoor

Sleeping Spaces

Accessibility/Security

Heating/Cooling

Bathroom

Kitchen

Laundry

Connectivity/Entertainment

Kid/Family Friendly

Policies
THINGS TO NOTE
Neighborhood
Ponte Vecchio
Size
1378 square feet, 128 m2
Accessibility/Security
6 step from building entry lobby to elevator. 6 steps up from elevator 4th floor landing to apartment front door. 6 steps inside apartment.
Sound
Bedrooms get some pedestrian street noise at night, 5 floors below. Typical for city center prime location.
Other
Check in 5:00 to 8:00pm, by appointment.